Choice65 Keyboard Kit [GB]
Share
Consistent typing experience
We did not use the plate gasket mount. Instead, the poron pad between PCB and plate is used to replace the existing bottom case gaskets by extending and lengthening. Meanwhile, a 2mm plate poron pad is added on the plate to replace the top case gaskets. This mount does not have a rigid connection with the case like plate gasket mount, and because the force point is evenly distributed, it can obtain a very consistent typing experience. At the same time, this mount can greatly reduce the cumbersome process of assembly.
Comfortable feel of case
A low price for us doesn't mean we compromise on materials or workmanship. Relying on a strong supply chain, we still use 100% Full CNC 6063 aluminum, and adopt our last well-received DolphinS75 case coating process, which can definitely let you experience a silky smooth touch feel !


Kit Information:

| LAYOUT |  65% |
| --- | --- |
| Size | 314.15 * 110.1 mm |
| Type angle | 7° |
| Front height | 19.8 mm |
| Case material | 100% Full CNC 6063 aluminum |
| Weight | About 1.2kg (excluding switches and keycaps), 1.4kg (including switches and keycaps) |
| Case coating process | Anodizing, Electrophoresis |
| Plate | PC (Default), Alu( all plates only support ANSI layout); Support screw-in stabilizers |
| PCB | Hotswap |
| Mount | Gasket mount |
PCB Features
Black core
No felx cuts
Support VIA
PCB thickness: 1.2mm
Support stepped caps lock
Support 6.25u, 7u spacebar
Wired Hotswap PCB (ANSI), With daughterboard
Layout
Review
E-white+Copper
Alexotos
Edwardtanujayaa
Akeynote
Forest Green
CrankyTech
Edwardtanujayaa
Navy Blue
Burgundy
Pink+E-white
We will keep update the reviews here, please stay tuned!
Explosion Diagram
Top/bottom/left/right case*1
Plate pad*1
PC Plate*1
Poron pad between switches and PCB (IXPE) pad*1
Poron pad between PCB and plate*1
 Hotswap PCB*1
Stainless steel PVD Weight*1
Poron bottom pad *1
Badge*1
AOI03 Daughterboard*1
Cable between PCB and daughterboard*1
Anti-static sheet*1
Foot pad*4
hex screwdriver*1
Phillips screw*6
Cylindrical head hexagon socket screws*4
Keyboard carrying bag*1
Disclaimer
Please read the disclaimers below before purchasing the product.
Purchase Disclaimer
Choice65 keyboard is a GB item. Estimated shipping time is about 2 months or less after GB ends. Delays and setbacks may occur. You agree to these terms by default when purchasing.
The shipping fee doesn't include import tax fee.
Cancellations incur a 5% service charge
GB item will not have order combination. Please place only one order.
No refunds or cancellations after the GB ends.
You cannot add any in-stock items to your order as we cannot guarantee its availability when the group buy is ready to ship.
You cannot combine this group buy order with a previous order as we cannot hold on to an order until the other one arrives.
You cannot combine this group buy order with a previous order as we cannot hold on to an order until the other one arrives.

 

You cannot order 2 kinds of GB/pre-order product together in one order.
Quality Disclaimer
Appearance QC standards (including Stainless steel PVD weight) are as follows:

According to GB QC standard, our QC is in the light conditions are normal, and keep the distance between 20-25 cm to check the keyboard's appearance. If there is no defect then the QC check is passed.

If the keyboard has problems such as dirt/spot/trachoma, as long as the dirt/spot/trachoma is less than 0.8-2.0 mm² (check with a film caliper), the QC check will pass. You can view the table of QC standards for dirt/spot/trachoma.
Plating marks caused by hanging holes inside during keyboard production are normal phenomena during production.
Due to the special material properties of PVD, there may be slight, unavoidable dust on the mirror surface during production. These are normal phenomena and within our quality approval range.
The final product color may be different from the rendering, but it is an acceptable range. It mainly refers to the actual product.
Please also note that the progress and success of the group buy will depend on the manpower as well as the logistics side of the supply chain. We reserve the right to cancel the orders should there be any hiccups in the process. Ultimately, we still aim to fulfill the groupbuy without any issues. 
Should there be any queries, please feel free to hop onto our server to speak with our community members/moderators. 
Server: https://discord.gg/edV63Nszby

GB Duration and details:
July 12th - August 10th, 2023

Order Related:
Please do not order products from different group buys/pre-order items. We will try our best to ship them as soon as they are available. If you purchase them together, we will only ship the parcel when all items are available.


Some other commonly asked questions:

Q: Where do I go if I have other questions?
A: Head over to our discord channel here: https://discord.gg/geEc9faEVU
 
Regional Vendors:
CA: Deskhero
EU: KEYGEM
UK:

 

Mechboards

KR: Monstargear
JP: Yushakobo
VN: Thekeebs
SG: KTECHS
MY: Rebultkeyboard
TH: NTCH Keys
ID:

 

Kukey studio

US and the rest of the world: Velocifire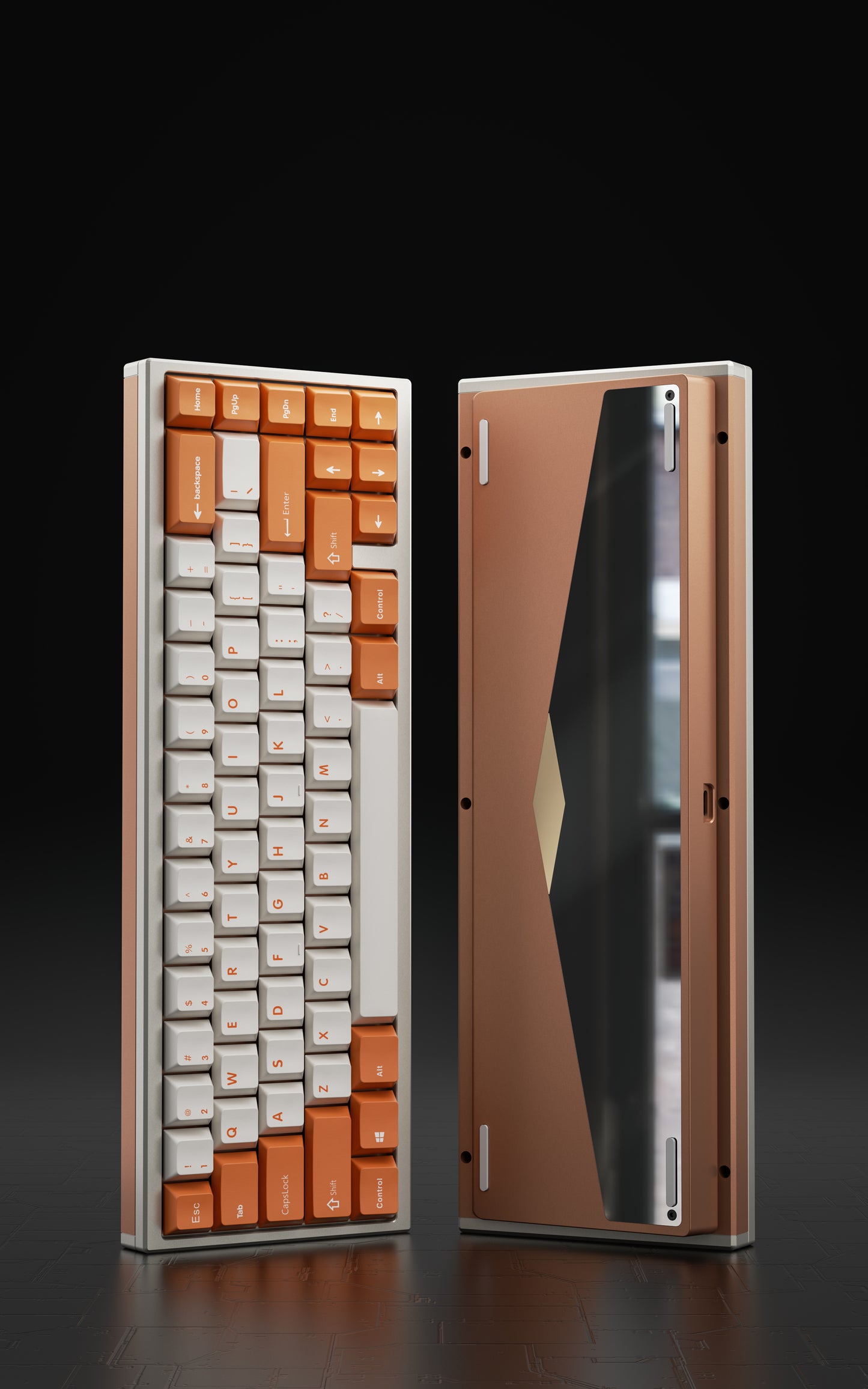 Choosing a selection results in a full page refresh.